M&As: RTP buys TPV product unit from Zeon; Sumitomo Chemical expands PP compounding with acquisition of Turkish firm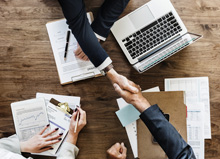 US-based compounder RTP Company has acquired the Zeotherm TPV product line from Zeon Chemicals. The transaction, completed in May of 2019, encompasses all products sold globally under the Zeotherm TPV name.
"This acquisition is just the latest step in our rapidly expanding Thermoplastic Elastomer business," explains Todd Gummersbach, General Manager - TPEs at RTP Company. "The Zeotherm TPVs expand our product line, which includes compounds based on SEBS, TPV, TPU, POE, COPE, and COPA, making it one of the broadest TPE product portfolios in the industry."
Zeotherm TPV products are complex and diverse formulations that are available in durometers ranging from 70A through 40D. The material offers 150°C continuous use performance while withstanding long-term exposure to engine oils and lubricant greases, a level that cannot be achieved with other TPEs or Copolyesters. In addition, Zeotherm TPV bonds well to nylon substrates in overmoulding applications.
"This TPV technology, along with RTP Company's Nylabond products, offers customers a full range of nylon-based TPV options that can be customised to fit the precise requirements of an application," says Gummersbach. "For design engineers with applications that require high performance in potentially harsh environments, such as under-the-hood automotive parts or harsh industrial applications, Zeotherm TPVs can be an excellent material choice," he added/
Meanwhile in other news, Japan's Sumitomo Chemical has acquired Emas Plastik and its affiliated companies (Emas Group), a major plastic compounder group in Turkey through Sumika Polymer Compounds Europe, a Sumitomo Chemical's subsidiary, to further advance the global development of its polypropylene (PP) compound business. Sumitomo Chemical has made the Emas Group its consolidated subsidiaries.
Turkey is a major production base for exporting to Europe for many manufacturers of automobiles and white goods appliances. Their demand for PP compounds in Turkey is expected to continue to grow solidly in the years to come.
The Emas Group has one of the largest production capacities for PP compounds in Turkey. It was founded in 1978 by the Alkan family and owns the three businesses of Almen in Gemlik, northwestern Turkey; Akce Plastik in the Izmir southwestern region; and Emaş Plastik in Bursa.
In addition, it is the top seller of recycled PP compounds in Turkey, with its strength in procuring post-industrial plastic. Through this acquisition, Sumitomo Chemical says it will enhance its network of production and marketing to automobile and white goods appliance manufacturers in Turkey, and will respond to the rising demand for products made from recycled materials in Europe, where environmental consciousness is very high.
Sumitomo Chemical says it will increase its global compounding sites to 14, with the new acquisition. Sumika will also increase its production capacity to 140,000 tonnes/year.
(IMA)
---
Subscribe to Get the Latest Updates from IMA Please click here
Copyright (c) 2019 www.injectionmouldingasia.com. All rights reserved.