M&As: Nolato acquires GW Plastics; Lubrizol buys 3D printing company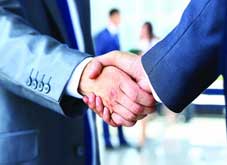 In response to its growing precision manufacturing business, US contract manufacturing and injection moulding company GW Plastics has been acquired by Sweden-based Nolato Group in a deal totalling US$230 million. Headquartered in Torekov, Sweden, Nolato specialises in developing and manufacturing products in polymer materials such as plastic, silicone, and TPE within the healthcare, automotive, and consumer electronics industries.
With GW Plastics' seven global manufacturing facilities joining Nolato's 25+ facilities around the world, this acquisition gives Nolato and GW Plastics a solid global position on the three key continents of North America, Asia, and Europe. The acquisition provides significant synergies and a strong position in North America for the Healthcare, Filtration, and Automotive Safety-Critical markets, and supports relationships with existing customers while also creating additional opportunities for growth.
This year marks GW Plastics' 65th anniversary. The company started first its Liquid Silicone Rubber affiliate GW Silicones, and then with the 2017 purchase of Irish mould-maker Avenue Mould Solutions. All GW Plastics business units will become part of Nolato's publicly-traded group.
"GW Plastics is a well-managed, well-invested company that is a great fit with our corporate culture. The business, which has historically demonstrated healthy organic growth, has extensive know-how in engineering and technology. Together with its size and geographic presence, this provides an ideal strategic combination with Nolato and enables significant market synergies over time," said Nolato President/CEO Christer Wahlquist.
GW Plastics, which is headquartered in Bethel, Vermont, has over 1,100 employees at its manufacturing facilities in the US, Mexico, China, and Ireland. The company has been privately-held, under the same ownership and leadership, since 1983 and the current management will remain with the company. It caters to the medical device, diagnostics, drug delivery, and safety critical automotive industries.
Nolato is a Swedish group founded in 1938 with operations in Europe, Asia, and North America. Nolato's shares are listed on Nasdaq Stockholm and it has about 7,000 employees at units in Europe, Asia, and North America.
Meanwhile in other news, speciality chemicals firm Lubrizol Corporation has acquired Avid Product Development. Avid offers 3D printing capabilities, including design for additive manufacturing (DfAM), prototyping and production using powder bed fusion (MJF, SLS), fused filament fabrication (FFF) and stereolithography (SLA), with expertise in various post-processing technologies. Terms were not disclosed.
The 3D printing industry continues to rapidly grow, creating an immense opportunity for companies leveraging 3D printing services as part of their portfolios. Today, OEMs (original equipment manufacturers) interested in 3D printing are seeking partners who can assist in their efforts to integrate this new technology into their processes. Lubrizol's materials, application and testing expertise coupled with Avid's 3D printing design, prototyping and post-processing know-how will enable development of differentiated solutions for customers and accelerate adoption of 3D printing in key industries.
"Lubrizol continues to invest in opportunities that bring new differentiated solutions to our customers," says Gert-Jan Nijhuis, General Manager, 3D Printing Solutions, Lubrizol Engineered Materials. "The acquisition of Avid Product Development greatly enhances our ability as a 3D printing solution provider, offering complete product solutions from material development to printing and post processing services, delivering end-use products for our key markets."
Avid is headquartered in Loveland, Colorado and serves customers in the footwear, consumer goods, industrial and medical markets. Avid won the 2019 Colorado Company to Watch award, and continues to create innovative solutions, including designing and 3D printing of critical personal protection equipment (PPE) to meet the urgent needs of healthcare workers and essential businesses during the Covid-19 pandemic.
(IMA)
---
Subscribe to Get the Latest Updates from IMA Please click here
©2020 Injection Moulding Asia. All rights reserved.