M&As: Altana sells stake in dp polar; Constantia Flexibles acquires UK flexible packaging firm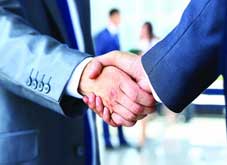 German speciality chemicals firm Altana has sold its stake in the 3D printing systems manufacturer dp polar to 3D Systems, an additive manufacturing solutions partner. The parties have agreed not to disclose the purchase price.
As a specialty chemicals company with a core competence in printing material development, Altana says it will continue to further advance and expand its revolutionary, manufacturer-independent Cubic Ink 3D printing product families for material jetting.
It had invested in dp polar in 2017. During the partnership, the start-up, based in Eggenstein-Leopoldshafen near Karlsruhe, Germany, had worked closely together with Altana to develop the world's first 3D printing systems with a continuously rotating print platform, the AMpolar machine generation for material jetting.
Altana says it has extended its portfolio in 3D printing materials by acquiring the business of TLS Technik GmbH & Co Spezialpulver KG and the British company Aluminium Materials Technologies Ltd. (AMT).
The Cubic Ink printing material families by Altana, with two new resin-based product groups presented this spring, are designed for industrial production, offering high heat resistance, toughness, and flexibility, among other things, in the inkjet material segment. In particular, the resin portfolio for manufacturer-independent applications serves any resin-based 3D printing technology. The product profile is intended for the end application – special focus is placed on aging and chemical resistance in particular.
The low viscosity of the resins, among other things, permits reliable processing in time and cost-efficient printing processes for high-performance products. Printing properties and processes can be individually adapted depending on the printer and customer requirements.
Meanwhile in other news, packaging firm Constantia Flexibles has acquired 100% of FFP Packaging Solutions, a supplier of sustainable, flexible packaging in the consumer market from Northampton, UK. The acquisition earns Constantia Flexibles the first consumer plant in the UK. Terms were not disclosed.
Founded in 1967, FFP Packaging Solutions is established in flexible plastic packaging as well as recyclable laminates offering flow wraps, lidding films, and pre-made pouches, which generate over 80% of its sales in sustainable packaging.
"Sustainable packaging solutions are no longer a trend. They are a must-have. FFP Packaging Solutions figures already show it. And together, we are committed to a circular economy, driving the transformation with more sustainable packaging," specifies Pim Vervaat, CEO of Constantia Flexibles, to the new edition of the Constantia Flexibles family.
FFP Packaging Solutions prevails as a long-term trusted partner for major food brands & UK retailers. With over 100 employees, the business operates from its headquarters in Northampton, UK.
Vervaat states, "The acquisition aligns well with our Vision 2025 growth strategy of investing in competitive businesses with potential for future growth. FFP Packaging Solutions joining the Constantia Flexibles Group will expand our overall market position. Its significant experience and credibility allow for strong relationships across the UK food industry. We will be working with the existing management team to continue driving the revolution of sustainable flexible packaging in the UK and beyond."
"We look forward to working with our new colleagues of FFP Packaging Solutions and jointly enter the next phase of developing the business as part of the Constantia Flexibles family," Pim Vervaat delightfully adds about the great addition joining the team.
Robin Chudley, Chairman of FFP Packaging Solutions, states, "I am extremely proud of FFP's position in the UK flexible packaging market and the respect that FFP has developed across the industry. This legacy is something that was started by my father back in 1962 and has been continuously built upon through my own leadership of the business and more recently since the appointment of the management team in place today.
He adds, "Having led FFP as a family-owned business for many years, we recognized the importance of succession planning to secure FFP's long-term future. This is the reason that we appointed David Cooper as Managing Director & CEO in 2017 and since then David and his team have done a phenomenal job in making sure that FFP's know-how, core competencies and values remain aligned with the needs of our customers and, in doing so, keeping FFP at the forefront of flexible packaging development."
(IMA)
---
Subscribe to Get the Latest Updates from IMA Please click here
©2022 Injection Moulding Asia. All rights reserved.