M&As: Stratasys buys Covestro's additive manufacturing biz for EUR43 mn; Agilent acquires polymer analysis firm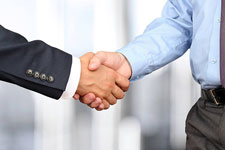 Materials firm Covestro has signed a definitive agreement to sell its Additive Manufacturing Business to 3D printing solutions provider Stratasys. The selling price amounts to approximately EUR43 million. In addition, there is a potential earn-out of up to EUR37 million, which is subject to the achievement of various performance metrics. With the decision to sell the business, Germany-based Covestro says it continues its portfolio optimisation in order to position itself in its core industries. The transaction is planned to close in the first quarter of 2023.
Stratasys says it will expand its differentiated materials offering in stereolithography, DLP, and powders, supported by a broad IP portfolio.
Covestro's divested business includes employees, R&D facilities, production assets and offices in the Netherlands, Germany, the US and China as well as access to a large network of partners globally. The business offers material solutions for common polymer 3D printing processes. The portfolio of the Additive Manufacturing Business also includes products from the Resins & Functional Materials business acquired from DSM in 2021. It includes brands such as Somos and Addigy.
"Additive manufacturing is a growing, but also highly competitive market," said Dr. Thomas Toepfer, CFO of Covestro. "We are convinced that Stratasys offers the optimal conditions to support the further growth of our former Additive Manufacturing Business in this field."
US-based Stratasys is leading the global shift to additive manufacturing with 3D printing solutions for industries such as aerospace, automotive, consumer products and healthcare.
Covestro has been a key part of Stratasys' third-party materials ecosystem, and the acquisition will benefit customers using multiple Stratasys 3D printing platforms, including its Origin P3, Neo stereolithography, and H350 printers. Stratasys is already a distributor of Covestro's Somos resins and they are already available for Neo and Origin One 3D printers. The majority of employees of the acquired entity will continue to be based in Geleen, Netherlands and Elgin, Ill.
In other news, US diagnostics equipment firm Agilent Technologies Inc has acquired Polymer Standards Service GmbH (PSS), a German provider of solutions in the field of polymer characterisation. PSS specialises in hardware and software solutions used in defining the makeup and creation of molecular structures. The company provides complete solutions for gel permeation chromatography (GPC) and size exclusion chromatography (SEC) used in applications to determine the molecular weight and size distribution of macromolecules. Financial terms of Agilent's acquisition of PSS were not disclosed.
The acquisition broadens and extends Agilent's product portfolio and customer offerings, particularly in the chemical and biopharmaceutical industries for the analysis of natural and synthetic polymers such as nucleic acids, proteins, monoclonal antibodies, polysaccharides, and synthetic plastic.
By acquiring PSS, Agilent says it will also add a key software component to complement its line-up of GPC/SEC products. In addition, Agilent will be able to use its global presence to expand the use of PSS products and expertise more widely. Agilent customers in the chemical, biopharmaceutical and other key segments will now also be able to take advantage of PSS technology more broadly because of Agilent's strong global presence in those markets.
Founded in 1985, PSS is privately held and is based in Mainz, Germany, with additional operations in Amherst, Mass.
(IMA)
---
Subscribe to Get the Latest Updates from IMA Please click here
©2022 Injection Moulding Asia. All rights reserved.