M&As: Graham Partners completes acquisition of Berry's flex pack business; Sunningdale buys US moulder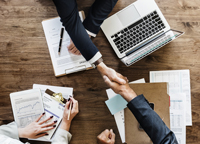 US-based private investment firm Graham Partners has completed the acquisition of Berry Global Group's flexible packaging converting business. Terms were not disclosed.
The acquired business is comprised of six printing and laminating flexible packaging facilities, formerly a part of Berry Global's North American extrusion, converting and coating business. Concurrent with the closing, the business will be combined with Graham Partners' flexible packaging portfolio company, Advanced Barrier Extrusions, which Graham Partners initially acquired in August 2018. The business will operate under the ABX name going forward.
Berry Global employs 47,000 worldwide and posted sales of US$11.7 billion in its 2020 fiscal year.
Graham adds that ABX is the beneficiary of several consumer megatrends that are driving growth, including a shift in preference toward clean labels, convenience, on-the-go lifestyles, increased spending on fresh foods, heightened focus on food safety, sustainability, and brand/SKU proliferation. Through this acquisition, ABX expands geographically, adds attractive categories (such as personal care and healthcare packaging), and increases its revenue by over US$200 million. It creates a vertically integrated business spanning multiple extrusion technologies, printing, laminating, bagging, coating, finishing and niche packaging operations.
William Timmerman, Managing Principal at Graham Partners, said, "Combined, the strong R&D cultures of these two businesses offer exciting possibilities for the future. We intend to sustain and accelerate their proven track record of developing innovative new products to better serve customers."
Headquartered in Charlotte, NC, and with eight manufacturing facilities, ABX produces co-extruded high barrier films of as many as 11 layers; up to 12 colour narrow and wide web flexographic printed rollstock, bags and pouches; and solvent and solvent-less laminations for a wide variety of food and healthcare packaging applications.
Meanwhile in other news, Singapore-based moulder and tool maker Sunningdale Tech has acquired US-based injection moulder Moldworx for US$4 million, through its wholly-owned subsidiary, headquartered in Michigan.
Founded in 1995, Moldworx operate from a 24,000-sq-ft facility located in Arizona, and serves the medical, construction, agricultural, and pharmaceutical markets.
Moldworx will retain the name as well as all of its current 35 employees including Founder/President Jim Taylor, who is now Vice-President/General Manager, as well as his business partner, Joe Motyka, who is the Director of Operations.
"While we weren't looking to sell, Sunningdale was looking for entry into the US market with a successful company that was aligned with their capabilities in the markets they serve," said Taylor. "We're looking forward to being part of the next phase of the continued growth of Moldworx."
Moldworx started as a mould design and manufacturing operation. Today, Moldworx operates ten injection moulding presses from 55-400 tonnes.
Sunningdale employs 8,000 people globally and operates more than 1,000 injection presses in 18 manufacturing facilities in eight countries around the world. It has plants in Singapore; Johor and Penang, Malaysia; Tianjin, Shanghai, Suzhou, Zhongshan, Guangzhou and Chuzhou, China; Riga, Latvia; Guadalajara, Mexico; Chennai, India; Rayong, Thailand and Batam, Indonesia.
Sunningdale builds injection moulds for presses in the 10 to 1,800 tonne range, primarily for the automotive, consumer, and healthcare markets. It has expertise in tooling for film insert moulding (FIM), LSR, stack moulds, multi-shot, gas assist, and moulds for thin-wall high speed moulding.
(IMA)
---
Subscribe to Get the Latest Updates from IMA Please click here
©2020 Injection Moulding Asia. All rights reserved.