M&As: Trinseo to acquire Arkema's PMMA business at US$1.3 bn; Evonik Venture acquires stake Chinese 3D printing specialist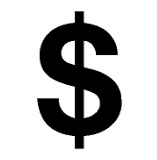 US materials firm Trinseo is to acquire speciality chemicals firm Arkema's polymethyl methacrylates (PMMA) and activated methyl methacrylates (MMA) businesses for a purchase price of US$1.36 billion. Trinseo says this is the first step and a key catalyst in its portfolio transformation.
Arkema's PMMA business caters to the automotive and building & construction sectors, enhancing Trinseo's existing strong positions in these applications. In addition, the combination of Trinseo's existing portfolio with the PMMA business will enable greater focus on future growth markets such as Asia, which represents approximately 70% of the global PMMA market.
Furthermore, this year, Arkema says the PMMA business had a "solid performance" even with Covid-19 pandemic, with 2019 EBITDA at a high of EUR160 million, given further business was generated from the medical sector (for acrylic sheets for face shields), too, barring the downside from the automotive sector.
For Trineso, the transaction is expected to be funded with up to US$250 million of existing cash with the remainder from new debt financing. Trinseo expects its net leverage ratio to be in the mid-3x area at transaction close, inclusive of run-rate cost synergies, with targeted deleveraging in the mid-2x area in 2023. Trinseo expects the transaction to close in mid-2021 subject to customary closing conditions and regulatory approvals, including prior consultations with certain of Arkema's works councils.
As well, the transaction is expected to generate approximately US$50 million in annual pretax cost synergies by 2023 and additional revenue synergies by leveraging Trinseo's market overlap and existing Asia organisation to accelerate growth. In addition, it is expected that, as a result of harmoniSing global ERP systems, Trinseo will realise an additional US$25 million in IT-related productivity savings in its existing businesses. These IT-related savings represent meaningful benefits above the PMMA-related synergies.
PMMA is a transparent and rigid plastic with a wide range of end uses, and is an attractive adjacent chemistry which complements Trinseo's existing offerings across several end markets including automotive, building & construction, medical and consumer electronics.
"This acquisition will be a catalyst for portfolio transformation toward becoming a higher margin, less cyclical solutions provider," said Frank Bozich, Trinseo President/CEO. "Arkema's PMMA business has consistently delivered attractive margins with products serving many of Trinseo's end markets. We believe this is an excellent first step in our portfolio transformation that is expected to ultimately include the separation of some of our commodity businesses. We look forward to the Arkema PMMA team joining Trinseo and we believe the complementary nature of the transaction should drive growth opportunities for the PMMA business globally."
The PMMA business has well-established brand names (such as Plexiglas in the Americas, Altuglas, Solarkote and Oroglas), a significant amount of technical services and niche applications.
Furthermore, Trinseo is exploring the potential divestiture of its synthetic rubber business. Bozich stated "Our synthetic rubber business is a very valuable asset and there are significant growth opportunities in the tyre market. However, we believe the industry continues to evolve and there are other parties who can better capitalise on these growth opportunities."
Trinseo, which makes plastics such as ABS, polycarbonate and styrene acrylonitrile resins, was spun off from Dow Chemical in 2010. It employs 2,700, generated sales of US$3.8 billion in 2019 and operates 17 production sites worldwide.
In other news, German speciality chemicals firm Evonik has acquired a minority stake in Chinese company UnionTech through its Venture Capital unit. The Shanghai-based company is active in the field of stereolithography 3D printing. This additive manufacturing technology makes it possible, to produce highly accurate and detailed polymer parts. Terms of the deal were not disclosed.
Bernhard Mohr, head of the Venture Capital unit: "We expect great technical advances in the field of stereolithography. Evonik is preparing the launch of ready-to-use materials for this process. Our investment is therefore not only aimed at a profitable financial return, but above all at new insights in the use of this process." Evonik expects an accelerated market access for the new photopolymer products, especially in the very fast-growing Chinese market, Mohr continued.
In a stereolithography process the part is pulled from a bath of light-curing liquid resin. Laser or display light sources cure the photopolymer layer by layer, resulting in a three-dimensional product. With this method, the production of very complex workpieces is possible, which have a much smoother and firmer structure than with other 3D processes. Typical markets include automotive and aircraft manufacturers as well as industrial parts or special shoes.
Thomas Grosse-Puppendahl, head of the Additive Manufacturing Innovation Growth Field at Evonik, sees the investment as an excellent addition to the existing portfolio. Evonik is preparing the introduction of a set of new formulations to the market as a starting point of the group's new INFINAM photopolymers product line.
"With the coming up introduction of the new products and the current participation in UnionTech, we are expanding our activities as a reliable partner of the industry in the development and manufacturing of high-performance materials for 3D printing to strengthen our business activities along the important photopolymer technology," says Thomas Grosse-Puppendahl. In addition to the polymer portfolio for powder-based processes and biomaterial filaments for medical technology, Evonik will offer a range of innovative ready-to-use resins for photopolymer-based technologies in order to further diversify the material landscape of the entire 3D printing market, according to Grosse-Puppendahl.
The Innovation Growth Field Additive Manufacturing plays an important role in Evonik's strategy and is thereby supported by the Venture Capital team. So far, Evonik has invested in multiple companies in the field of additive manufacturing to support the development of this industry. The UnionTech investment perfectly complements Evonik's existing portfolio of 3D printing activities and is the second 3D investment in China.
UnionTech is the market leader in Asia for ultra-large size industrial printers. The company develops and manufactures printers, supplies printing materials through subsidiaries and offers additive manufacturing as a service provider. This gives the company a complete overview of the 3D applications. UnionTech was founded in the year 2000 and has about 190 employees.
UnionTech is owned by multiple Chinese financial investors as well as the company's management.
(IMA)
---
Subscribe to Get the Latest Updates from IMA Please click here
©2020 Injection Moulding Asia. All rights reserved.