M&As: Integrated Polymer acquires IRP Group; Adler Pelzer to acquire Faurecia's acoustics business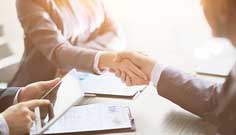 US-based Integrated Polymer Solutions (IPS), a portfolio company of Arcline Investment Management, has acquired IRP Group (IRP), which designs and manufactures highly engineered critical-to-function elastomeric sealing components from its facilities in Southern California. Terms were not disclosed.
IRP has the scalable infrastructure to support high-growth platforms and is focused on both the rapidly expanding Class I and II Medical Device market due to its liquid silicone rubber moulding capabilities, as well as the Aerospace & Defence market, where it is positioned on long-lived platforms. IRP was founded in 1999 by Rod Trujillo.
Rich McManus, CEO of IPS, commented, "Rod and his team have built a remarkable group of companies that serve very attractive markets with technologies and products that are complementary to IPS. We are delighted that both Rod and Casper Zublin, President of IRP, have agreed to continue as Senior Advisors for Arcline and IPS so we can draw from their deep expertise. We look forward to supporting the IRP leadership team with resources and investments to continue developing new products and capabilities."
Integrated Polymer Solutions is a leader in designing and engineering elastomeric components and tools for aerospace, military, medical and specialty industrial markets. The company's products utilise advanced materials. Its products include elastomeric seals, gaskets, tooling, hoses, ablatives, EMI/RFI/thermal shielding products, encapsulated O-rings and composite APU plenums and ducts.
In other news, Adler Pelzer Group (APG) is to acquire Faurecia Acoustics and Soft Trims (AST). Faurecia AST is operating in Europe, with industrial activities mainly carried out in plants located in France (Marckolsheim, Saint-Quentin, Mouzon, Mornac), Luxembourg (Eselborn), the UK (Washington), Spain (Olmedo), Poland (Legnica) and by the R&D centre in France (Mouzon) with approx. 1,820 employees and EUR385 million sales in 2019. Terms were not disclosed.
With this acquisition, APG adds that it makes a further step towards its vision of becoming a worldwide leader in automotive acoustics, as an industrial investor with long term loyalty to automotive and proven track record of growth.
The acquisition will improve intimacy to OEMs like Stellantis and Renault-Nissan alliance, thanks to the strong relationship capitalised by Faurecia AST along years of cooperation and presence in France and UK. It will also complement with a strong presence in East Europe, with know-how and footprint created by the strong foothold with German OEMs in Germany and East Europe, as well as with Stellantis in Italy and US.
The discussions include a partnership on Acoustics for Automotive Interiors to capitalise on current footholds and grow the business further, providing innovations to customers.
Submission for clearance by relevant merger control authorities are starting.
"We believe that the best future for our AST division is within Adler Pelzer. This because of all identified complementarities and because of Adler Pelzer's market positions" declared Patrick Koller, CEO of Faurecia.
Adler Pelzer Group is a worldwide leader in design, engineering and manufacturing of acoustic and thermal components & systems for the automotive sector. Headquartered in Hagen, Germany, it has built a network of manufacturing plants, research and design facilities close to the main automotive hubs in the major geographic regions, in more than 80 locations with over 11,000 employees worldwide and sales of EUR1.4 billion in 2019.
Founded in 1997, Faurecia has grown to become a major player in the global automotive industry.
With 248 industrial sites, 37 R&D centres and 115,500 employees in 37 countries, Faurecia is a global leader in its four areas of business: Seating, Interiors, Clarion Electronics and Clean Mobility. Faurecia has focused its technology strategy on providing solutions for the "Cockpit of the Future" and "Sustainable Mobility". In 2019, the group posted sales of EUR17.8 billion. Faurecia is listed on the Euronext Paris stock exchange.
(IMA)
---
Subscribe to Get the Latest Updates from IMA Please click here
©2021 Injection Moulding Asia. All rights reserved.