M&As: TricorBraun acquires two packaging firms; Rosti buys US firm PCI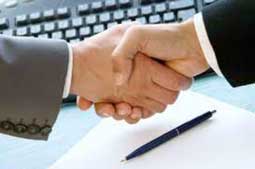 North American packaging firm TricorBraun says that it has acquired beverage packaging firms Zuckerman Honickman (ZH) and Vessel Packaging (Vessel), strengthening the company's position in the beverage packaging market. Financial details of the agreements were not disclosed.
The companies will operate as separate, stand-alone businesses, and the teams will continue to work out of their existing locations. Effective immediately, the companies will be known as Zuckerman Honickman, a TricorBraun company, and Vessel Packaging, a TricorBraun company.
Zuckerman Honickman, a fourth-generation family-run business backed by more than 130 years of experience, provides packaging to many of the most iconic beverage brands in the world, as well as entrepreneurial, breakthrough brands. The company serves customers in every beverage vertical including sports drinks, craft beer, cider, craft soda, wine, spirits, and more. Headquartered in King of Prussia, PA, ZH serves customers throughout the US and Canada.
With the ZH acquisition, TricorBraun says it has grown its beverage offering and significantly expanded its beverage and sustainable packaging expertise. As part of the deal, TricorBraun also acquired Delta Industries, a subsidiary of ZH and a distributor of reusable trigger sprayers and bottles.
Since its founding in 2013 as a mobile canning business to serve British Columbia's craft brewers, Vessel has developed into a one-stop shop for aluminium cans, offering everything from mobile canning and design services, to printed cans, can ends and carriers, shrink sleeving, and other labelling services. The company serves all major beverage end markets, including beer, wine, cider, kombucha, coffee, sparkling water, and ready-to-drink (RTD). Vessel has a national footprint with five locations across Canada (Vancouver, Calgary, Mississauga, Ottawa, and Montreal), and serves customers throughout Canada and the US.
With the Vessel acquisition, TricorBraun expands its beverage offering, establishes a deeper position in aluminum cans, and grows its Canadian footprint.
Since its founding in 1902, TricorBraun has partnered with management teams to successfully acquire and further accelerate growth for more than 30 packaging companies. TricorBraun is comprised of more than 1,500 packaging professionals operating from more than 70 locations across the Americas, Europe, Asia, and Australia.
Meanwhile in other news, Swedish family-controlled investment company Nordstjernan's wholly owned subsidiary Rosti has acquired 100% of the shares in US company Plastic Components Inc (PCI), which produces engineered parts for the medical, plumbing, pool and aquatics, small engine and automotive markets.
Founded in 1944, Rosti develops and manufactures injection-moulded plastic components. The company's offering includes container closures and lids for the food industry as well as manufacturing of components and complete products for selected consumer and industrial sectors. The company has manufacturing operations in China, Malaysia, Poland, Romania, the UK, Sweden, Turkey and Germany. Rosti had sales of approximately EUR323 million in 2020.
PCI offers plastic injection moulding in North America, with long-standing business relationships with a diverse customer base. The company has production facilities in Germantown, Wisconsin, Clearfield, Utah and Cary, North Carolina. PCI was sold in 2017 to Morgenthaler Private Equity, also known as MPE Partners, which has now sold it to Rosti. The parties have agreed keep the full terms and conditions of the transaction confidential.
"Through the acquisition of PCI, Rosti is establishing a global footprint in plastic injection moulding. This add-on acquisition is aligned with Nordstjernan's focus on building leading international industrial companies," says Nordstjernan's CEO Peter Hofvenstam.
"M&A is an important part of Rosti's growth strategy. We actively look for high-quality companies that can add new areas of expertise, geographic markets and customer segments. Through the acquisition of PCI, we are broadening Rosti's customer base and creating an important platform for continued growth in the US. This will benefit our new and existing customers," says Rosti's Chairman Eric Persson.
Rosti is part of Nordstjernan's Industry sector, which accounts for approximately one-fifth of Nordstjernan's net asset value. In the Industry sector, Nordstjernan invests in industrial companies with an established business and which have long-term global growth potential.
(IMA)
---
Subscribe to Get the Latest Updates from IMA Please click here
©2022 Injection Moulding Asia. All rights reserved.