M&As: Braskem acquires taulman3D expanding its 3D portfolio; Ineos/Sinopec complete two out of four petchem deals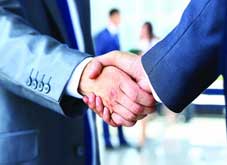 Brazilian polyolefins maker Braskem has acquired taulman3D, a 3D filament supplier of nylon, recycled PETG, and PET filaments to aerospace, automotive, healthcare, industrial, government and higher education professionals worldwide. Terms were not disclosed. The acquisition of taulman3D will complement Braskem's existing portfolio of next-generation filaments (PE, PP, carbon fibre, glass fibere & recycled polymers), pellets, and powders designed specifically for 3D printing applications.
Founded in 2012, taulman3D offers a wide portfolio of filaments and polymers designed to address specific and varying customer applications. taulman3D products are available worldwide, through distributors on six continents. taulman3D's headquarters, R&D as well as production and distribution facilities are in Linton, Indiana.
Jason Vagnozzi, Global Commercial Director of Additive Manufacturing, Braskem commented, "Braskem's acquisition of taulman3D brings a high-quality 3D filament producer with a globally diversified client list and a highly complementary product portfolio. With projections for the 3D printing industry expected to grow from US$15 billion today to US$78 billion by 2030 – growing at an estimated 20% CAGR – we see enhanced opportunities to serve this rapidly growing demand. Today's acquisition doubles Braskem's market share in the additive manufacturing market and further accelerates our growth strategy."
Zach Lichaa, taulman3D President stated, "We're extremely proud to have built one of the leading 3D printing businesses in the world over the last decade, with private and public sector clients in dozens of countries. Braskem's significant research and development resources and their world-class production teams will enable us to serve our clients with even greater focus and product innovation as additive manufacturing becomes increasingly engrained in global supply chains."
As one of the world's largest producers of polyolefins, Braskem offers solutions across 3D printing filaments and technologies including fused filament fabrication (FFF), selective laser sintering (SLS), and high-speed pellet extrusion.
In other news, UK chemical firm Ineos and China's Sinopec have completed two of the four significant petrochemical deals announced last year.
The two deals are:
SECCO joint venture: Ineos has acquired 50% of Shanghai SECCO Petrochemical Company Limited.
ABS joint venture: Ineos and Sinopec have also established a 50:50 joint venture for ABS (Acrylonitrile Butadiene Styrene), based on Ineos's proprietary ABS Technology.
The third and fourth deals are expected to be completed in 2023. These are:
HDPE joint venture: Ineos and Sinopec will also establish a third 50:50 joint venture to build a new 500 ktpa HDPE plant in Tianjin.
In the fourth deal, Ineos is to acquire a 50% share in the Tianjin Nangang Ethylene Project, which is currently under construction by Sinopec and is expected to be on-stream by the end of 2023.
Jim Ratcliffe, Chairman/CEO Ineos said, "These agreements significantly reshape Ineos's petrochemical production and technology in China. We are pleased to make these major investments with Sinopec in areas that provide the best growth opportunities for both companies. Both parties recognise the potential for closer collaboration across a number of other areas as we look ahead."
Dr. Ma Yongsheng, Chairman of Sinopec said, "Sinopec and Ineos have enjoyed many years of partnership and these two significant deals are testament to the cooperation in the petrochemical field between us, which is now taken to a new level. Driven by the dual goals of managing carbon emissions and the energy transition, the two parties will play to their respective advantages in market location, resources and technology, to create a win-win development for both companies to expand further possibilities in the development of Chinese petrochemical market."
(IMA)
---
Subscribe to Get the Latest Updates from IMA Please click here
©2022 Injection Moulding Asia. All rights reserved.