M&As: SK Capital takes majority stake in Techmer PM; Technimark buys Irish contract moulder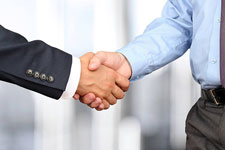 New York-based private investment firm SK Capital has acquired a majority interest in materials firm Techmer PM LLC, a designer and producer of engineered compounds and colour and additive concentrates for the plastics and fibre industries. The financial terms of the deal were not announced.
SK Capital said that it will "recapitalise Techmer in partnership with its Chairman/CEO, John Manuck, who will continue to retain a significant ownership stake in the company."
Founded by Manuck in 1981, Techmer is headquartered in Clinton, Tenn., and develops and manufactures custom colour and additive masterbatch solutions and specialises in modifying the appearance and properties of base polymers. It serves the agriculture, automotive, aerospace, building and construction, consumer products, medical, material handling, nonwovens, rigid packaging, and textile markets, as well as a variety of OEMs.
Techmer operates seven manufacturing plants in North America and employs more than 600 people. In late 2017, the company opened its first plant outside the US, in Querétaro, Mexico.
"Techmer PM fits squarely within our strategy of investing in niche market leaders in partnership with visionary entrepreneurs," said Jon Borell, Managing Director of SK Capital. "The specialty materials sector is an area where we have deep expertise through a number of our existing portfolio companies, and we are excited to leverage our resources to further strengthen the business."
SK Capital manages a growing portfolio of companies focused on the specialty materials, chemicals, and pharmaceuticals sectors.
Meanwhile in other news, US-based rigid packaging maker Technimark has acquired Tool & Plastic Industries, a supplier of injection moulded products for the medical device, pharmaceutical, and consumer product sectors. The company is headquartered in Longford, Ireland, with an additional facility in Ostrava, Czech Republic. Technimark is based in Asheboro, NC, with additional facilities in the UK, Mexico, China, and Germany. It is backed by Pritzker Private Capital. Financial terms of the transaction were not disclosed.
Tool & Plastic has been in operation for 52 years, specialising in contract cleanroom moulding and assembly services. The company operates from a number of ISO Class 8 cleanroom environments in Ireland and from an IATF 16949–compliant facility in the Czech Republic.
The combined company will have 13 facilities and more than 4,400 employees worldwide.
"The acquisition by Technimark represents a strategic fit for the business in Ireland and the Czech Republic, and we look forward to developing and growing the business on the solid foundation already in place," said Tool & Plastic co-owner Declan O'Rourke.
"Tool & Plastic's leadership in its core healthcare markets, combined with Technimark's manufacturing expertise, healthcare customer relationships, and scale create a market leader with significant opportunities for future growth," said Brad Wellington, CEO of Technimark. "Tool & Plastic will help us deliver even more value to our customers, and we are excited to welcome them to the Technimark family.
"By enhancing our ability to serve customers across Western and Eastern Europe, these acquisitions bolster our long-term growth strategy in the global healthcare market," added Wellington. "Technimark is well-positioned to help our clients apply advanced and innovative technology-based solutions from design and engineering through production, including assembly and packaging of the final product."
(IMA)
---
Subscribe to Get the Latest Updates from IMA Please click here
©2020 Injection Moulding Asia. All rights reserved.