M&As: Hahn acquires SK Group's PET business for US$1.3 bn; Plaskolite buys optical plastic products maker MXL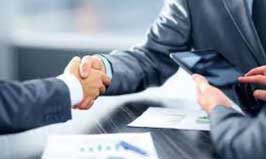 The second largest private equity firm in South Korea, Hahn & Co., has acquired 100% of the polyester film (PET) business from South Korea's SK Group for US$1.3 billion. SK's PET film business is the largest in Korea and the fourth largest globally, with revenues of US$953 million in 2021. The transaction represents one of the largest acquisitions in South Korea and Asia to date this year. The acquisition is expected to be completed by the end of the year.
Hahn & Co.'s purchase includes SK's film business, SKC Hi-tech & Marketing ― a subsidiary of SK's film business ― as well as related overseas operations in the US and China. The PET film unit of SK, which is the largest in South Korea, has long been the company's core business. It developed the business back in 1977 and grew in size to rank fourth in the world after succeeding in developing colour videotapes in 1980, achieving a feat accomplished only by the US, Germany and Japan at the time.
This transaction furthers Hahn & Co.'s focus on private equity acquisitions in Korea and builds upon its track record of successfully acquiring and revamping Korean companies, building globally leading companies in industrial products, transportation, and business services. The acquisition represents Hahn & Co.'s fourth acquisition in Korea since the outbreak of the Covid-19 pandemic while M&A activity in Korea has slowed, notably the in-flight catering and duty-free retail businesses of Korean Air as well as the biofuel business of SK Chemicals.
"SK's PET business is a global leader with attractive opportunities for growth and expansion in untapped markets. This acquisition continues Hahn & Co.'s conviction in Korea as an attractive while overlooked market for acquisitions," said Scott Sang-Won Hahn, CEO of Hahn & Co.
Established in 2010, Hahn & Co. is one of the largest private equity firms operating in Korea. The firm currently manages the largest private equity capital raised to date for the Korea market. Companies controlled by Hahn & Co. generate revenues of approximately US$12.8 billion, assets of US$31.6 billion with over 30,000 employees.
Meanwhile in other news, US-based Plaskolite, a manufacturer of engineering thermoplastics, including acrylic, PC, ABS and PETG sheet, lighting profiles and PMMA polymers, has acquired MXL Industries, a manufacturer of optical plastic products. The addition of MXL strengthens Plaskolite's existing coatings business that serves aerospace, defence, motorsports, security and construction markets, complements existing polycarbonate production and expands its broad product offering to include specialty-crafted optical thermoplastic solutions. Financial terms were not disclosed. Plaskolite is owned by Pritzker Private Capital along with the Dunn family.
Headquartered in Lancaster, PA, MXL Industries manufactures and coats specialty-crafted optical engineering thermoplastic parts for various military, motorsport, life safety, medical, aviation and marine applications. MXL is a one-stop shop for customers, offering mould design and construction, injection moulding, coating, routing and assembly. The company's specialty-crafted optical plastic parts are used in mission-critical products including fighter jet helmets, medical-grade light fixtures and life safety equipment.
Ryan Schroeder, Plaskolite President/CEO, said, "MXL's highly customisable in-house manufacturing capabilities, ability to manufacture high-quality low distortion optical components and niche end market exposure are an exciting complement to Plaskolite's coatings offering and operational infrastructure. With our combined resources, we will expand our footprint into more specialty end markets, strengthen customer relationships and solidify our leadership position in specialty plastics and coatings."
Jim Eberle, President/CEO of MXL, said, "For nearly 50 years, MXL has produced high-quality, customized specialty plastics and coating solutions for customers across a range of essential industries. Our partnership with Plaskolite represents an exciting new chapter of growth for our company. I look forward to working with Ryan and the Plaskolite team to provide our customers with innovative products and outstanding service."
(IMA)
---
Subscribe to Get the Latest Updates from IMA Please click here
©2022 Injection Moulding Asia. All rights reserved.