Plants for auto sector: Toray starts manufacturing compounds in India; BASF to expand EO and derivatives complex in Antwerp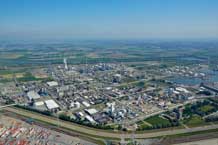 Japan's Toray Industries's Indian facility has started manufacturing polyamide (PA) and polybutylene terephthalate (PBT). This first Indian plastic compounding unit of a Japanese manufacturer should reach its full operating capacity of around 5,000 tonnes in the near future.
These resins offer outstanding toughness and resistance to heat and chemicals. Key applications include components for automotive and electrical and electronic. The Indian economy is set to expand at around 6% annually from 2019 through 2030. Demand should grow for engineering plastics as rising incomes drive demand for luxury and high-value-added goods, among them automobiles and appliances.
Toray says it set up the new facility to swiftly capitalise on this potential and build its business in India by stabilising supplies and cutting lead times, optimizing inventories and delivery, and bolstering local development.
Toray is also considering producing polyphenylene sulfide (PPS) at the Indian facility and setting up a technical centre there to serve a rising local need for high-performance products and materials. Identifying Indian requirements in product development will equip it to cater more responsively to increasingly complex customer requirements amid tightening environmental regulations.
Toray says its medium-term management programme is to expand and advance its global business. The company accordingly plans to position the Sri City plant of Toray Industries (India) as a base for serving the Indian, Southeast Asian, and other markets around the world.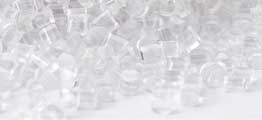 In other news, German chemicals firm BASF will expand the capacity of ethylene oxide and ethylene oxide derivatives at its site in Antwerp, Belgium. The total investment adds about 400,000 tonnes/year to BASF's production capacity for the corresponding products with an expected investment amount exceeding EUR500 million.
"This significant capacity expansion will enable BASF to support the continuous growth of customers in Europe," says Hartwig Michels, President Petrochemicals, BASF. The sequential start-up is expected to begin in 2022. The expansion comprises an investment in a second world-scale ethylene oxide line, including capacity for purified ethylene oxide.
Additional investments in several ethylene oxide derivatives plants are part of the project and will be pursued in line with the ethylene oxide expansion. These derivatives include non-ionic surfactants, glycol ethers for automotive applications, and various other downstream alkoxylates.
"This expansion will benefit our customers by significantly enhancing the supply of our industry leading portfolio of alkoxylates," says Ralph Schweens, President Care Chemicals, BASF. "The increase of our methyl triglycol capacity enables us to support the growing demand for high-performance brake fluids in Europe and Asia. The increasing number of automated cars, relying on systems such as cruise and distance control, requires brake fluids that perform well – even under tough conditions," explains Anup Kothari, President Performance Chemicals, BASF.
In Europe, BASF currently operates ethylene oxide plants in Antwerp and Ludwigshafen with a combined capacity of 845,000 tonnes/year. The company is the largest producer of ethylene oxide derivatives in the region. Major ethylene oxide derivatives are non-ionic surfactants, ethanol amines, glycol ethers, polyether polyols and other specialty products used in a wide range of industries such as home and personal care, industrial applications and the automotive industry.
(IMA)
---
Subscribe to Get the Latest Updates from IMA Please click here
Copyright (c) 2019 www.injectionmouldingasia.com. All rights reserved.