M&As: Core forms new 3D printing portfolio with acquisitions; Schütz acquires Irish manufacturer of jerrycans and drums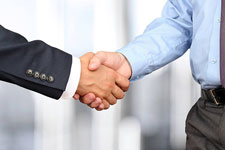 Core Industrial Partners, a Chicago-based private equity firm, has formed a new additive manufacturing platform and completed the acquisitions of 3DXTECH, Triton 3D and Gearbox3D. The new company is a provider of additive manufacturing equipment, including 3D printers, materials, and services focusing on high-performance material extrusion technologies.
3DXTECH provides a broad array of 3D printing filament for open-source printers and printing services for production and prototype quantities. Triton offers Stratasys compatible 3D printing filament and related 3D printing accessories. Gearbox manufactures industrial-grade, open-source 3D printers utilising thermoplastic extrusion technology.
Headquartered in Grand Rapids, Michigan, 3DXTECH, Triton and Gearbox operate from a 68,000 sq ft facility with in-house capabilities, including filament extrusion, filament winding, custom formulation, R&D, 3D printer assembly and testing and 3D printing services for production and prototype quantities.
Founded in 2014, the company combines materials expertise, R&D capabilities, and a breadth of filaments to allow customers to optimize product design solutions. It serves a variety of end markets, including aerospace and defence, electronics, medical, automotive, consumer and industrials, among others.
John May, Managing Partner of Core, said, "The investments in 3DXTECH, Triton and Gearbox align with our strategy to build an additive manufacturing platform focused on 3D printing equipment and proprietary materials. We believe the tailwinds from the underlying additive manufacturing sector and broader Industry 4.0 trends, in concert with Core's experience and sector expertise, will put the company in a strong position to capitalise on opportunities moving forward."
Core has more than US$700 million of capital commitments investing in North American lower middle-market manufacturing, industrial technology and services businesses.
Meanwhile in other news, Schütz GmbH & Co KGaA, a manufacturer of transport packaging, has acquired a well established manufacturer of jerrycans and drums. With the acquisition of GEM Plastics Limited, Schütz says it is expanding its product portfolio in the field of industrial packaging and further increasing its performance for customers in Ireland and the UK.
Schütz signed a purchase agreement for 100 % of the shares in GEM Plastics of Ireland, based in Cavan, which has been manufacturing plastic industrial packaging for over 30 years. It supplies in particular the chemical, lubricant, food and beverage, and pharmaceutical industries. In addition to established plastic drums and jerrycans, the extensive product range also includes specific packaging solutions for individual customer requirements.
Schütz has been represented in the UK (Worksop) since 1992 and in Ireland (Killala) since 2000. From these two locations, customers are supplied with IBCs and plastic drums. With the acquisition of GEM, the company says it is once again significantly expanding its product range for customers in Ireland, the UK and beyond. In addition to the established IBC and plastic drum product groups, they will now also benefit from a wide range of jerrycans.
Roland Strassburger, CEO of the Schütz Group: "We are very pleased about this strengthening of the group in these important geographical markets. In the future, we will be able to offer our local customers the most comprehensive range of products and services in the industrial packaging sector. GEM and Schütz fit perfectly together and we thank Alec Milligan, the founder and owner of GEM, for his confidence in entrusting us with his company."
(IMA)
---
Subscribe to Get the Latest Updates from IMA Please click here
©2021 Injection Moulding Asia. All rights reserved.